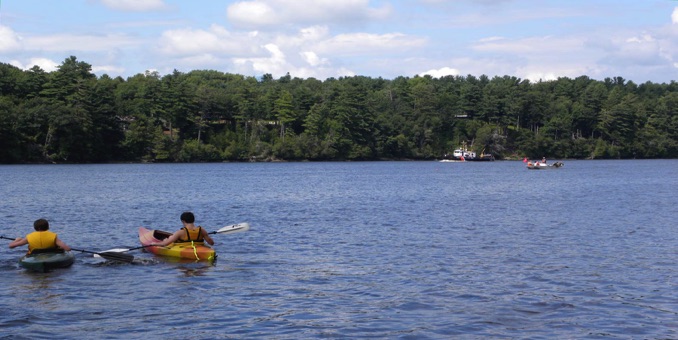 Orrington Has So Much To Offer
History
Abbe Museum, Bar Harbor
Curran Homestead Living History Farm, Orrington
Cole Land Transportation Museum, Bangor
Fort Knox, Bucksport
Leonard's Mills Maine Forest & Logging Museum, Bradley
Penobscot Indian Nation Museum, Old Town
Penobscot Narrows Bridge & Observatory, Bucksport
Wilson Museum, Castine
Outdoor Recreation & Nature
Bangor City Forest Trails, Bangor
Beth Pancoe Municipal Pool, Bangor
Fields Pond Audubon Center, Holden
Great Pond Mountain Wildlands, East Orland
Hirundo Wildlife Refuge, Old Town
Maine Military, Holden
Mount Hope Garden Cemetery, Bangor
Orono Bog Boardwalk, Orono
Sunkhaze Meadows National Wildlife Refuge, Milford
Culture & Arts
Bangor Opera House, Penobscot Theatre Company, Bangor
Collins Center for the Arts, University of Maine
Hudson Museum, University of Maine
Maynard F. Jordan Planetarium, University of Maine
Paul Bunyan Statue, Bangor
Stephen King home, Bangor
UMaine Museum of Art at Norumbega Hall
Waterfront Concerts, Bangor
Winterport Winery, Winterport
Inside Fun
Bangor Mall & LL Bean Outlet Store, Bangor
Hollywood Casino, Bangor
Maine Discovery Museum, Bangor
Day Trips
Acadia National Park & Bar Harbor
Baxter State Park & Mount Katahdin­
Kittery Trading Post, Kittery
LL Bean flagship store & outlet shopping, Freeport
Moosehead Lake Region
Bangor and Brewer have many fine, ethnic, family and fast food restaurants. The Bangor Mall shopping area is located off I-95 in Bangor, just 10 minutes away. The movie theaters are there, along with most chain stores and restaurants.
Entertainment
Cross Insurance Center
crossinsurancecenter.com
515 Main Street, Bangor ME 04401
207-561-8300
Waterfront Concerts
waterfrontconcerts.com
1 Railroad Street, Bangor, ME 04401
207-358-9327
Hollywood Casino
hollywoodcasinobangor.com
500 Main Street, Bangor, ME 04401
877-779-7771
Emergency
Emergency 911
Poison Control 800-222-1222
County Sheriff 800-432-7911
State Police 800-432-7381
Fire Dept. 911 for emergency
for business: 207-825-3530
Medical Clinic
Brewer Medical Center
735 Wilson Street, Brewer, ME 04412
207-989-1567
Hospital/ER
Eastern Maine Medical Center
489 State Street, Bangor, ME 04401
207-973-7000
From Woods to Waters...
The Town of Orrington's Old Home Week celebrates Orrington's rich past, vibrant present and bright future. It will showcase the best of Orrington: our 230 year history, distinct villages, beautiful natural resources, excellent schools, numerous businesses, churches and organizations and our friendly people.
Orrington's heritage is rich in industry, including agriculture, lumber, fishing and ice harvesting. Shipping and shipbuilding facilities, sawmills, paper mills, tanneries, and pottery and artisan companies flourished along the rivers and streams, on the mountains and in the villages.
And Orrington is alive with natural beauty and abundant wildlife. Celebrate nature from the hiking trails in the Richardson Tract high atop Kings Mountain to the boat launch and recreation areas at Brewer Lake, Fields Pond, Swetts Pond and the Penobscot River, there is always an opportunity to enjoy the outdoors.
U.S. Post Office
726 River Road, Orrington, ME 04474
207-825-3337
open afternoons only
Convenience Store, Take-out Food, Gas
Foster's On-The-Run
191 River Road, Orrington, ME 04474
207-989-6736
Convenience Store, Take-out Food
Bob's Kozy Korner
2 Johnson Mill Road, Orrington, ME 04474
207-825-8700
7 days, 6 a.m.-9 p.m.
Eat-In/Take -Out
Dunkin Donuts (Drive thru)
171 River Road, Orrington, ME 04474
207-989-5113
Pizza Land
177 River Road Orrington, Maine 04474
207-989-6900
Lobster, Seafood, Eat-in/ Take-out
McLaughlin's Seafood
728 Main Street, Bangor, ME 04401
207-942-7811
at Hamlin's Marina (Just across the River)
581 Main Road North Hampden, Maine 04444
207-990-1111
Fabric, Sewing Supplies
A Straight Stitch
177 River Road, Orrington, ME 04474
207-989-1234
Haircut, tanning
Fusion HT
129 River Road, Orrington, ME 04474
207-825-1133
Veterinarian
Kindred Spirits
857 River Road, Orrington, ME 04474
207-825-8989
River Road Veterinary Hospital
210 River Road, Orrington, ME 04474
207-825-2105
After-Hours Emergencies:
Eastern Maine Emergency Veterinary Clinic
15 Dirigo Drive, Brewer
207-989-6267
Supermarket/Pharmacy
Hannaford's
383 Wilson Street, Brewer, ME 04412-1521
207-989-1954
Golf Courses
Pine Hill Golf
23 Pine Hill Drive, Orrington, ME 04474
207-989-3824
Rocky Knoll
94 River Rd, Orrington, ME 04474
207-989-0109
Boat Rentals
Port Harbor Marine
Main Road, Holden, ME 04429-7127
207-989-5840
Nature trails, kayaking, activities
Fields Pond Audubon Center
216 Fields Pond Road
Holden, Maine 04429
207-989-2591
Best Bargain Shopping
Marden's
564 Wilson Street, Brewer, ME 04412
207-989-1750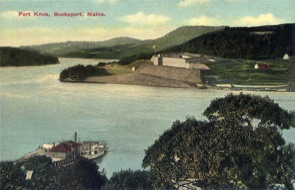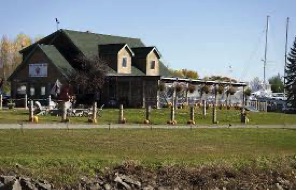 The Penobscot River is buzzing with activity all summer